A flexible support and upgrade package designed to meet the needs of users around the Globe
With the nature of technological change, it is essential to keep all equipment and software up to date to maintain operational readiness. WADER's Annual Upgrade Plan (AUP) meets this requirement with minimal impact on the user. AUP customers can be guaranteed assistance whenever or wherever they may be.  The AUP provides users with:
Latest Upgrade
WADER is constantly being enhanced to improve performance, features and the user experience. The list below highlights some of the significant updates which have been incorporated into the latest version of WADER and provided to customers as part of their AUP. This is not an exhaustive list but gives an indication as to what can be expected in future versions.
All updates are explained in an Update Log which is provided as part of the User Manual.
Subsurface Charts
Our new global subsurface charts allow the user to analyse the changes in temperature, salinity and sound speed at set intervals from depths of 5m to 1000m.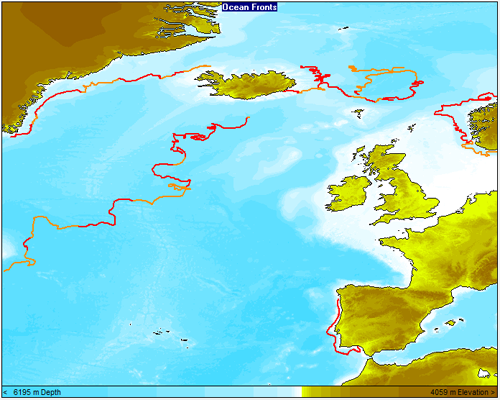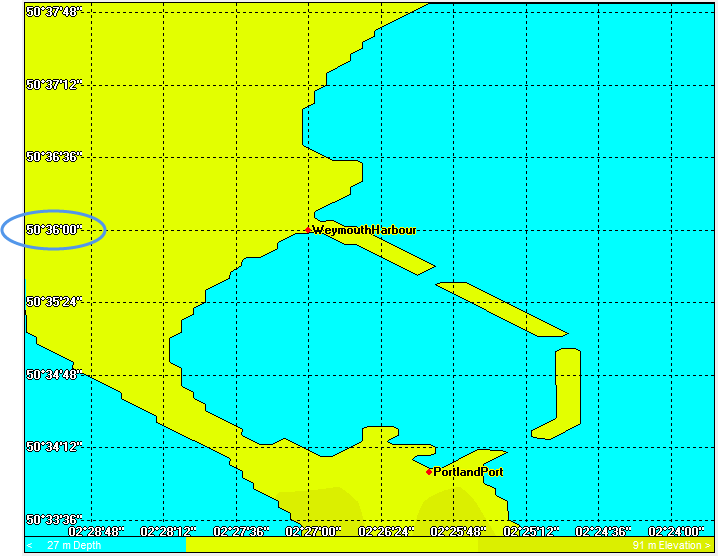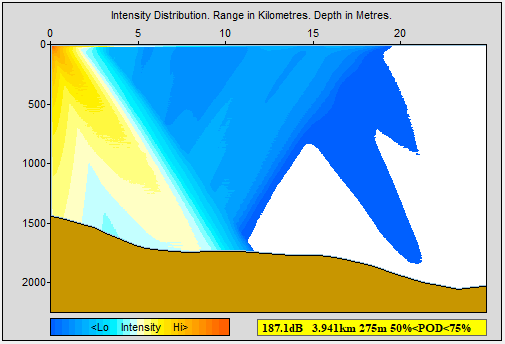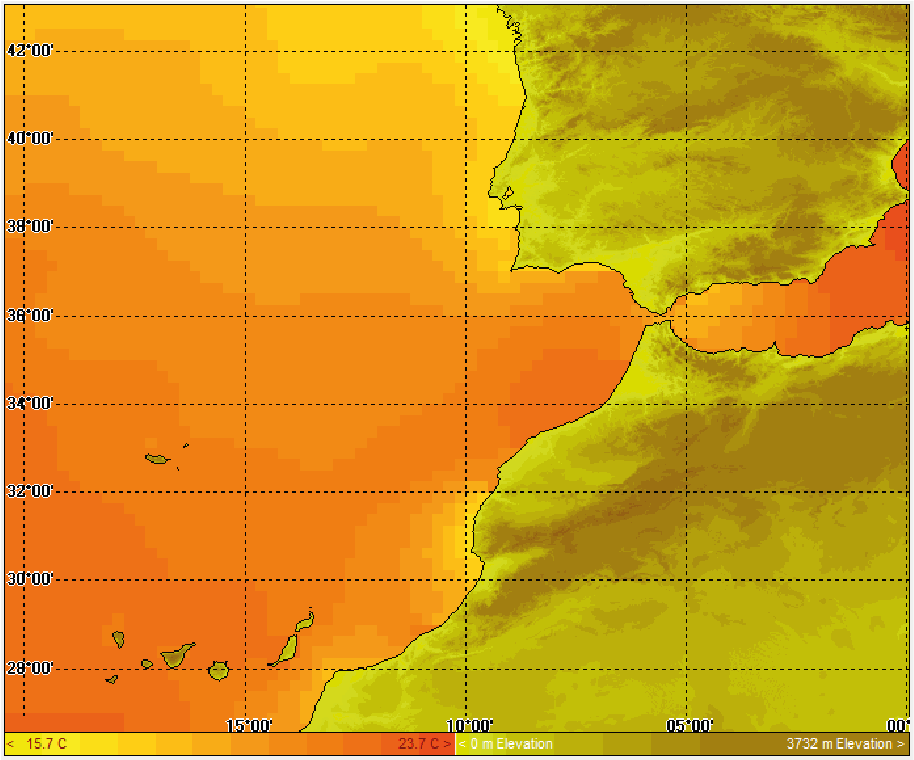 WADER V8.2 now provides the option to display an Intensity Distribution Graph relative to the entire field (all ranges and depths).
New Intensity Distribution Graph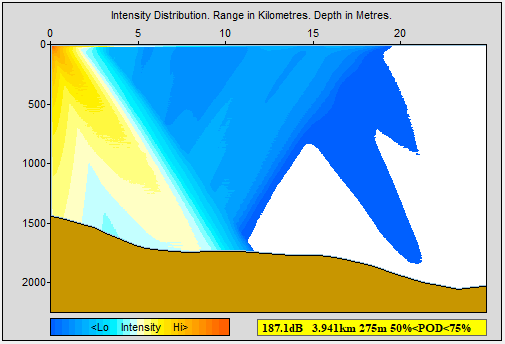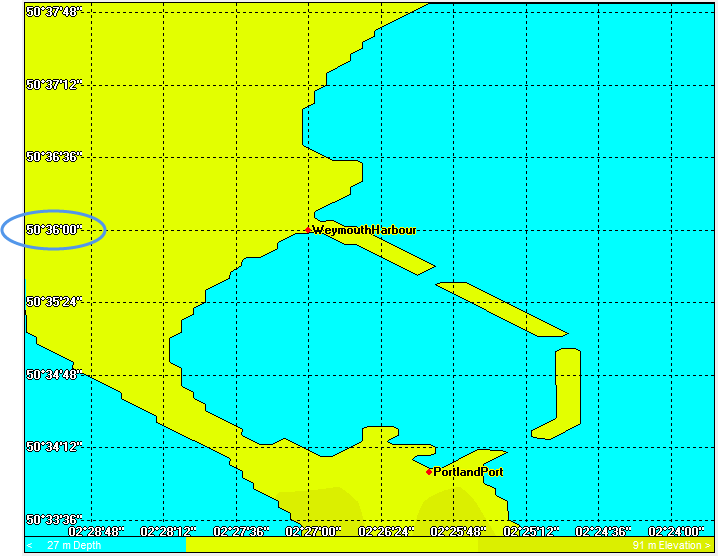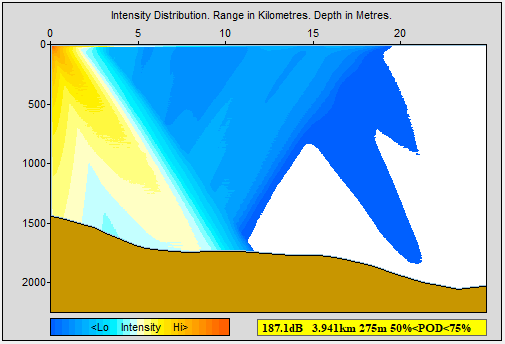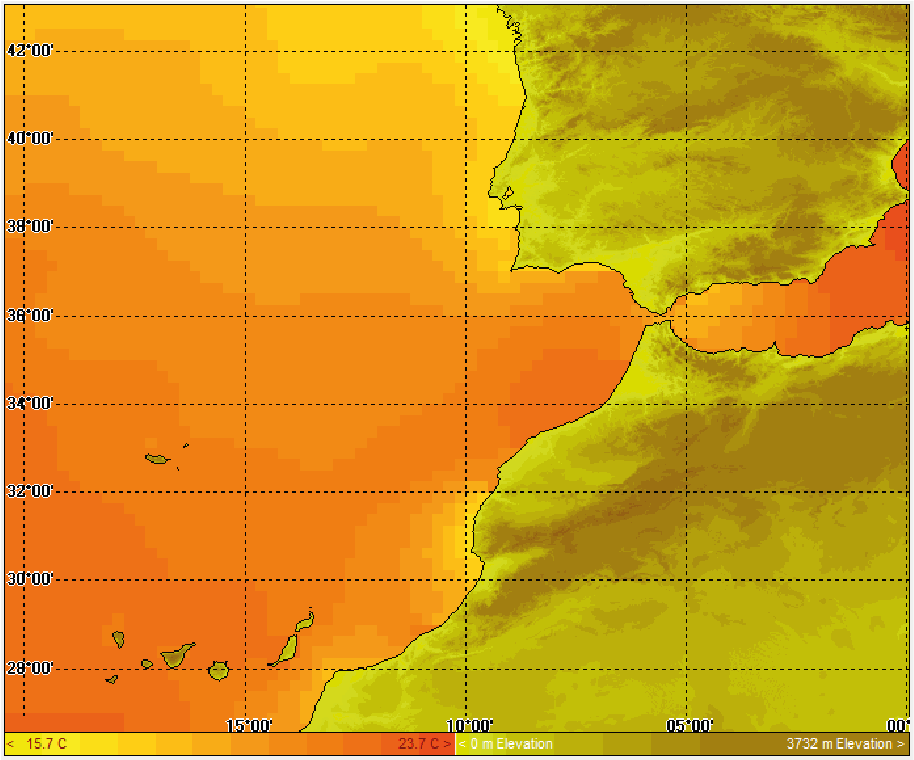 All fast map charts updated and now based on WOA 2018 Data at 0.25 degrees
New subsurface temperature, salinity and sound speed charts at dozens of depths from 5m to 1000m
Ability to load high resolution charts using ESRI Raster Format Reader.  Enables users to replicate harbour, port and river environments
Distance measuring tool for the main chart
Secondary Layer Base (SLAB) charts
Auto export charts to folder
Lat/Long now zooms to minutes, degrees and seconds
Higher fidelity lat/long specifications for uploading data
3D Dad turbo, ability to create 3D probability of detection in the fraction of the time it took in V8.1
New intensity distribution chart type
Reduced lower limit for FOM Target Strength value
Profile smoothing algorithm refined
Export main screen profiles
Enhanced profile converter for Vale Port data
Re-designed Options Menu
Re-designed MSA Grid Editor
Re-designed DTSV tab
Improved graphics – line, rendering and fonts improved
Updated SPUTS
New icons
'There is general agreement among the users that WADER support is excellent'.
New Customers
Information for customers purchasing an AUP with a new WADER Licence
Inform OAD of your wish to purchase an AUP when ordering your WADER system. This will enable you to experience a seamless transition from the included support to the AUP support.
Upgrades will be sent to you as they are released.
Existing Customers
Upgrade existing software to the latest version & receive support for the next year.
Upgrading old licences is a simple process. Contact OAD who will provide you with a quotation. We can replace old dongles if necessary and the upgrade can either be downloaded from our website or sent via DVD. You will receive instructions on how to both install the upgrade & transfer existing user files where necessary.